hamid ghanbari
Hamid Ghanbari learned playing the Tombak from Bahman Rajabi, a well experienced instructor, chose music as his university course of study and for many years afterwards has taught percussion instruments.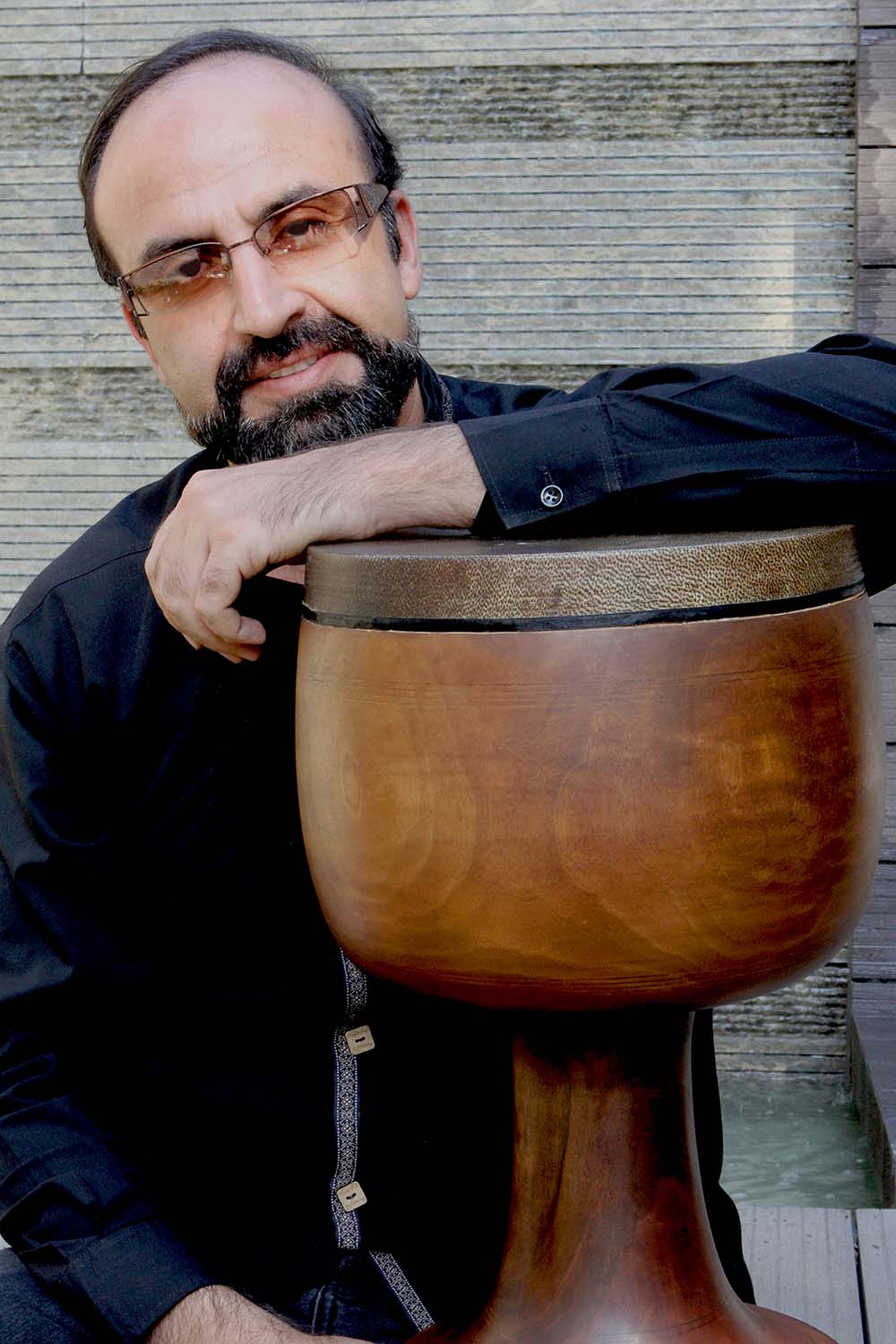 He is one of exceptional musicians who pays the same attention to production and performance as well as research and compilation; cooperation with great musicians such as Shajarian & Alizadeh, participation in international festivals as well as edition of hand witten works of master Eftetah , compilation of Zarb Ava, an instruction book with forewords of master Shajarian are listed in his resumé.
Hamid Ghanbari is teaching at the college of Fine Arts of Tehran University and is the leader of Kolun-e Zaman (Knock the Time) percussion band. Dar Dam-e Rhythm, the first production of this band, was nominated as the best instrumental music album in Fajr music festival and also appreciated in China Silk Road festival.